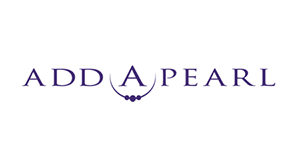 Add-A-Pearl
Add-A-Pearl necklaces are usually started with 1, 3 or more pearls on a chain. You can choose to add a personal touch with an engraved charm or you may choose to enhance the starter necklace with a beautiful diamond or gold filigree clasp.

Every necklace will arrive in our signature Add-A-Pearl necklace box, including an attractive booklet with information about the time-honored tradition of Add-A-Pearl. In addition, we'll send along a padded envelope to safely send the necklace back to us when you are ready to add pearls.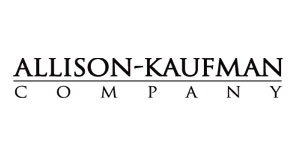 Allison Kaufman
Allison-Kaufman Company, in business since 1920, is one of the oldest and most respected diamond jewelry manufacturers in the United States. Our family owned business has had a commitment to manufacturing the best in fine diamond jewelry for nearly a century. Our quality and workmanship is unsurpassed and our styling is legendary. Our knowledgeable and experienced staff selects only the most brilliant diamonds to be meticulously hand set into exquisite, handcrafted Allison-Kaufman diamond jewelry.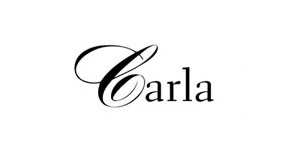 Carla Corporation
In 1947, Nicholas DeCristofaro Sr., a hard working tool maker by trade, decided to venture into the jewelry industry. In 1965, he founded the Carla Corporation. Nicholas, along with his son-in-law Ralph V. Fleming Jr., built a dynamic precious metal jewelry manufacturing business. Today, his grandsons, Ralph V. Fleming III and Brian Fleming carry on his legacy.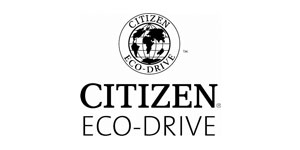 Citizen Eco Drive
Citizen Eco-Drive proves that style and sustainability can co-exist with ecologically-friendly timepieces. Utilizing the power of light, Citizen Eco-Drive technology converts light into stored energy to power the watch for at least six months, even in the dark. Fueled by light, it never needs a battery.
Shop our Citizen Eco Drive products View all

→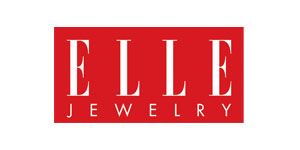 Elle Jewelry
Like the pages of ELLE Magazine, ELLE Jewelry evolves from season to season, as colors and fashion trends change for a look that is chic, modern and bold. ELLE Jewelry fuses fashion with high-polished 925 rhodium-plated sterling silver and the highest quality gemstones. Look for the genuine ruby logo on each piece of ELLE Jewelry which represents a woman's inner strength and beauty. ELLE Jewelry designs are contemporary yet timeless, an excellent accessory to current fashion and classic wear.
Shop our Elle Jewelry products View all

→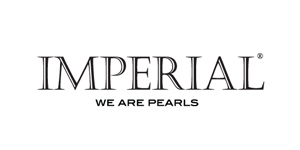 Imperial Pearls
Cultured Pearls are one of the most intriguing, stunning and beloved gems in the world. Imperial cultured pearls are fashioned into jewelry using a wide variety of pearl types. With Akoya pearls, Tahitian pearls, South Sea pearls, freshwater pearls, and Keshi pearls, you can clearly see what makes this collection Imperial.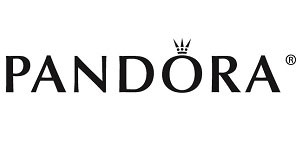 Pandora
PANDORA is a universe of jewelry. Each piece of Danish design is handcrafted in sterling silver or 14K gold. Many pieces incorporate pearls, semi-precious and precious stones. PANDORA's modular design allows the wearer to change the beads for an elegant look, or change the bracelet for a casual wear at a moment's notice. PANDORA also offers a whole collection of earrings, rings, and necklaces that coordinate with the most popular bead designs. Create your own PANDORA wish list and make your own bracelet online by visiting www.Pandora-Jewelry.com. U.S. Pat. No.7,007,507.
Shop our Pandora products View all

→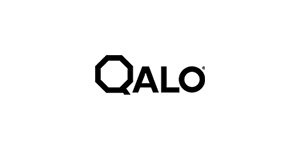 Qalo
n 2012, QALO's owners found themselves newly married, loving life and hating their wedding bands. While appreciating what the traditional wedding band symbolized in their marriage, they found it to be completely impractical for their active lifestyle.

They searched far and wide for a more practical ring that would allow them to showcase their commitment to their marriage while still catering to their active lifestyles. While they didn't find the solution they were looking for, they did find that they weren't alone in their frustrations. From the gym to the ocean and the c...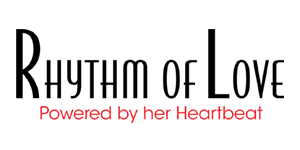 Rhythm of Love
The Rhythm of Love collections innovative setting design allows for the diamond to vibrate,"powered by her heartbeat" allowing the diamond to be in motion every second. Making extremely, eye-catching, flashes of brilliance with every movement.

Shop our Rhythm of Love products View all

→